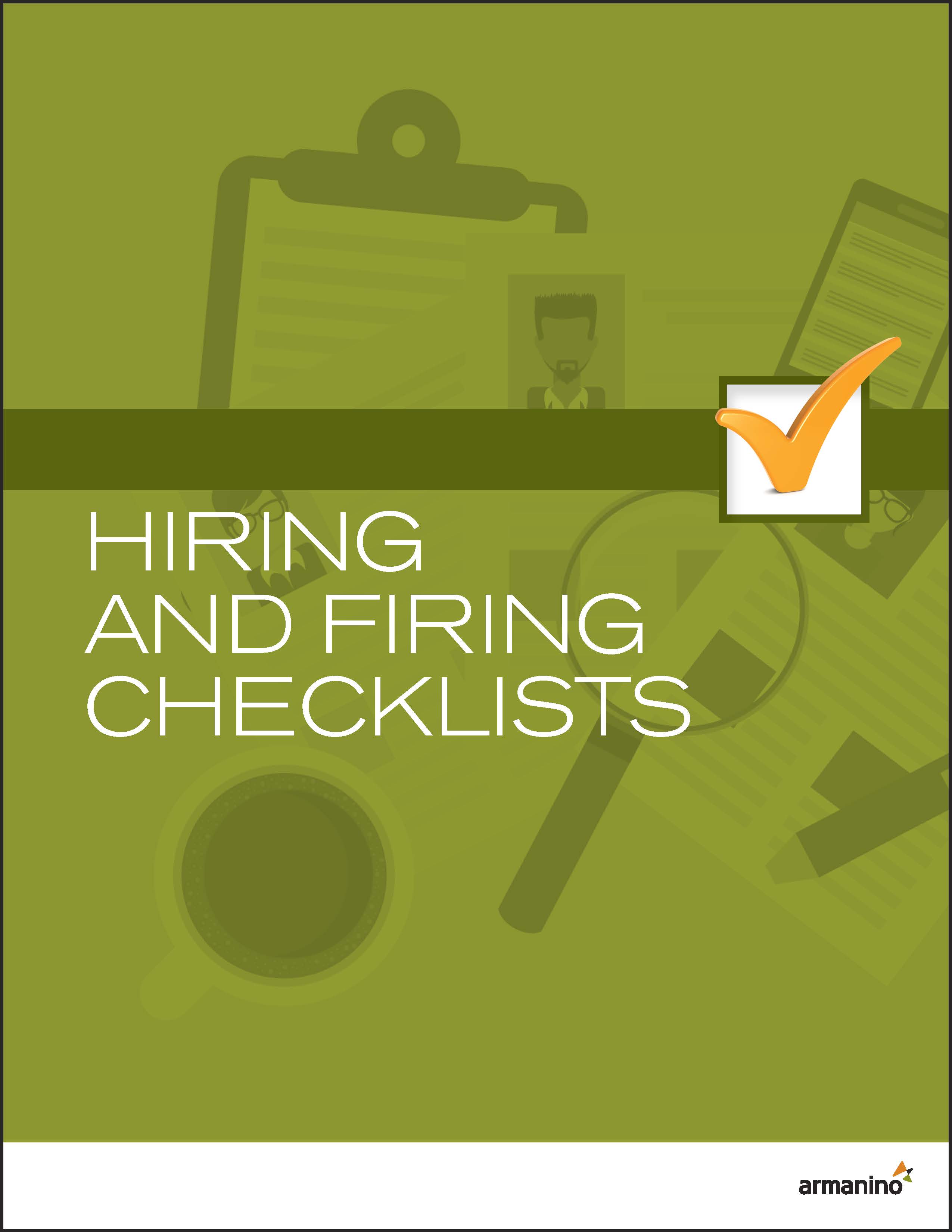 Download your
HIRING AND FIRING CHECKLISTS
Armanino's guide will help you through these complex processes.
Download the Checklists
To obtain a FREE copy of Armanino's Hiring and Firing Checklists, complete the form below:

Hiring and firing are among the trickiest areas of HR and can be risky for employers if they don't follow the correct procedures. Review these easy-to-use checklists from Armanino's outsourced HR experts to ensure you're taking all the right steps.

Did you know:
Hiring can be as tricky as firing.

For example, certain onboarding documents are mandated at the federal or state level and must be completed by a specific time.

At least 7 laws dictate how long employers must keep certain personnel records.

A good rule of thumb is to keep personnel files for 4 years after a termination.

Gaps in the exit process can cause disruption in any size organization.

If you don't lay out a clear employee exit process, it can complicate payroll/benefits processing, which can be costly.
Armanino's outsourced HR team can help you manage your risk and protect your bottom line.
why armanino?
Armanino LLP is the largest independent accounting and consulting firm based in California and one of the largest firms in the United States. Armanino provides an integrated set of HR, audit, tax, consulting, business management and technology solutions to companies in the U.S. and globally. Armanino extends its global services to more than 100 countries through its membership in Moore Stephens International Limited—one of the world's major accounting and consulting membership organizations.